Introduction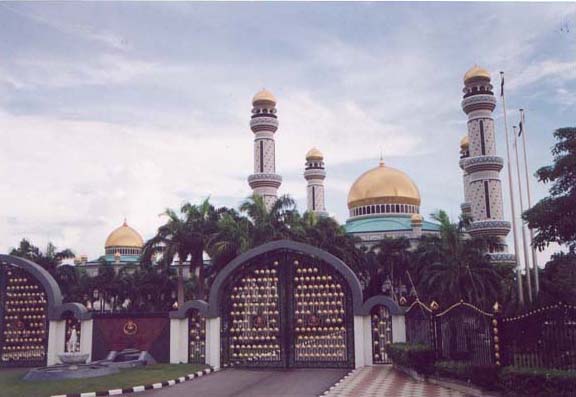 Jame' 'Asr Hassanil Bolkiah is the biggest mosque in Negara Brunei Darussalam. It was endowed by His Majesty Sultan Haji Hassanal Bolkiah the 29th Sultan of Brunei. The mosque was first established in the year 1988 and was officially opened by His Majesty on 14th July 1994 in conjuction of His Majesty's 48th birthday. The opening ceremony was held by perfoming Maghrib and Isyak mass prayer.
Jame's "asr Hassanil Bolkiah covers twenty acres land, which is enclosed with beautiful wrought iron railing. The total over-all length of this railing is approximately 1.082km (3,500ft). It was specially designed with eight corner piers and on top of these piers each of them has got star of 24-carat gold.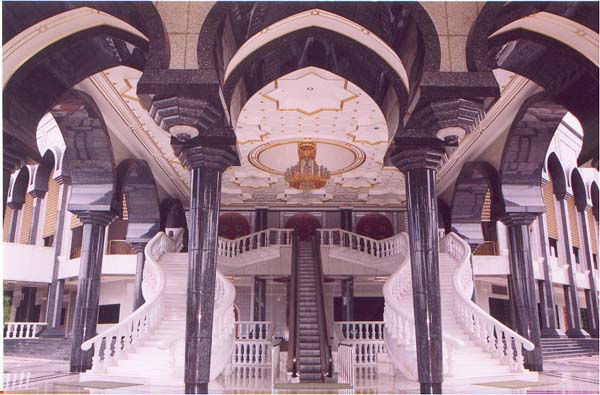 The Ground Floor Entrance Hall leads to the Jame' 'Asr Courtyard. There is a grand, white Italian marble staircase that leads to the Male Prayer Hall. This marble staircase consists of 29 steps, which have a meaning and symbolises the 29th Sultanate of Brunei. A staircase of the same design is located to the side entrance of the Mosque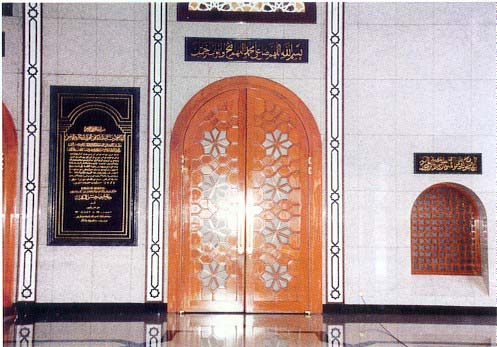 Moving along the entrance route towards the Male Prayer Hall is a large Portal containing a solid Narra wood door from the Philippines. This entrance leads to the Male Prayer Hall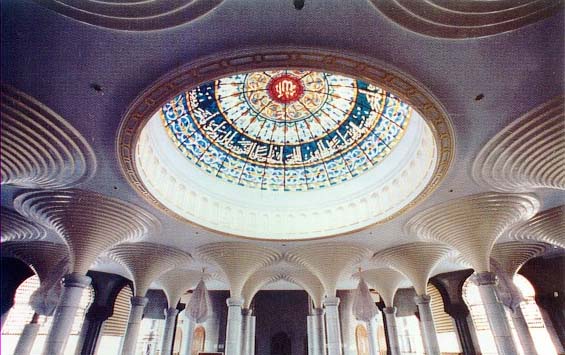 The marble staircase leads to the first floor Courtyard foyer. There is a large dome located above the marble staircase which enhances the spacious beauty of the Courtyard. The dome is constructed with colourful stained glass which is imprinted with Quranic calligraphy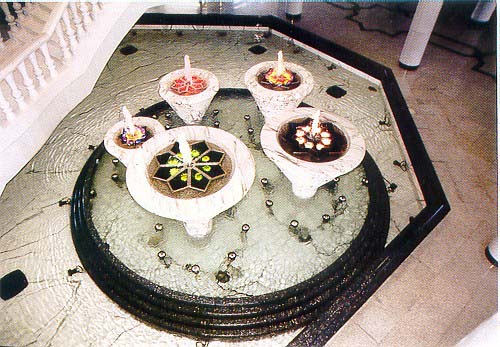 The five fountains of the JAME' 'ASR Courtyard represent the five pillars of Islam, and the five daily prayer times. This courtyard is also used for praying purposes.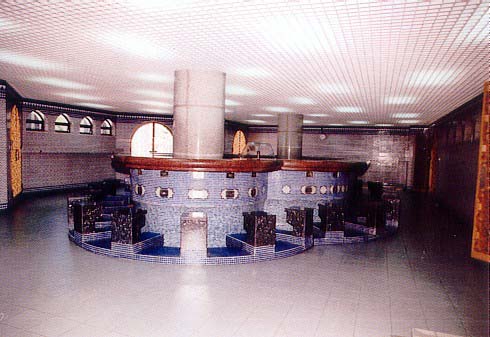 Ablution rooms for VIP guests are located separately on the ground floor of the Minarets. In addition there are two separate male-female ablution areas located on the right and left side of the mosque. The ablution area has been provided with both manual and automatic water systems. The automatic system is operated by means of sensors imported from the US. The manual system is commonly used and may be found in every mosque in the country. Male and female washrooms are located separately adjacent to their respective ablution area.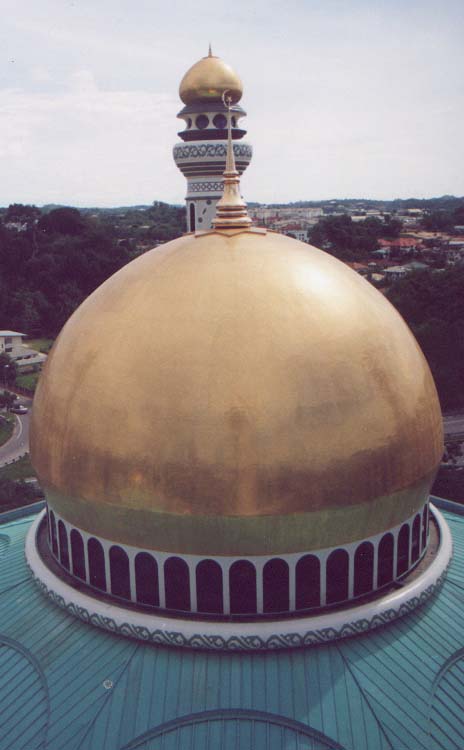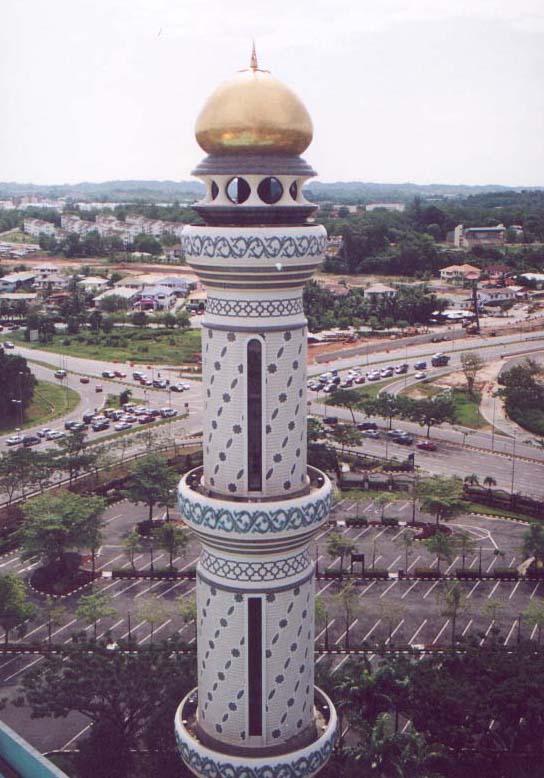 The largest dome is located just above the male prayer hall. The dome is covered with gold mosaic finish with gold plated finial. Whereas above the female prayer hall there is another dome but smaller. All domes are finished with gold mosaic and gold plated finial. There are 29 domes altogether (larger and small) in Jame 'Asr mosque. These domes symbolize the 29th reign of the Sultan of Brunei Darussalam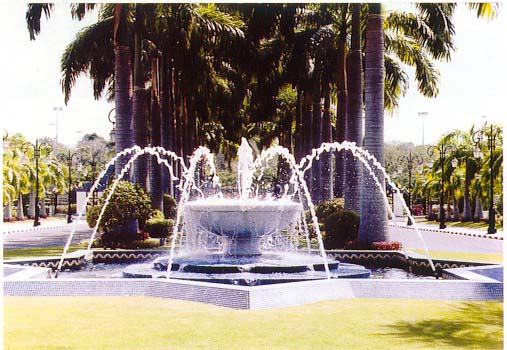 The mosque is beautifully decorated with fountains. These fountains are equipped with submersed neon lights, which penetrate through the water. These lights enhance the night time environment with colourful lights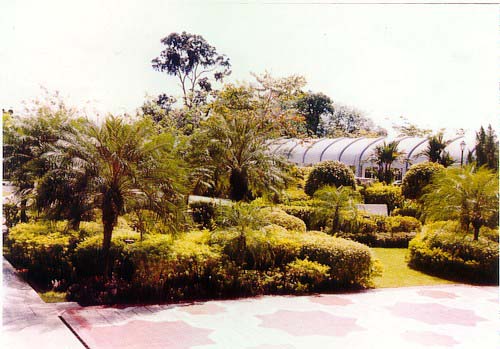 The surrounding gardens of the mosque has been decorated professionally, attractively and elegantly. The gardens are planted with foliage, ornamental shrubs and grass lawns with fountains and granite benches. Whereas the pathways are from Japanese tiles with lighting which illuminates the mosque at night. JAME' 'ASR Hassanil Bolkiah has become one of the greatest landmarks of Negara Brunei Darussalam