ADMINISTRATION BLOCK
The Administrative Offices are located on the ground floor below the Male Prayer Hall. This centrally air-conditioned block has roomed the following sections: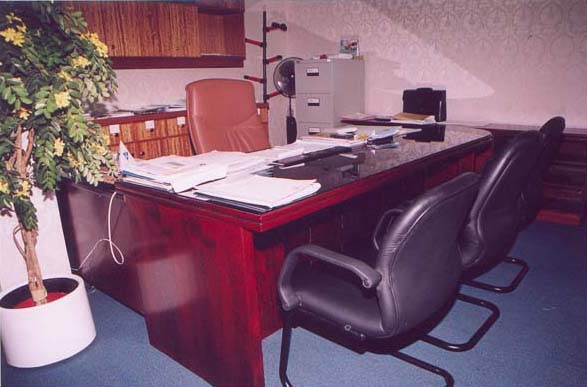 ADMINISTRATION SECTION
This section is controlled and maintained by the Senior Religious Officer (SRO.) There are 37 Government Officers and 113 private labourers working under this section.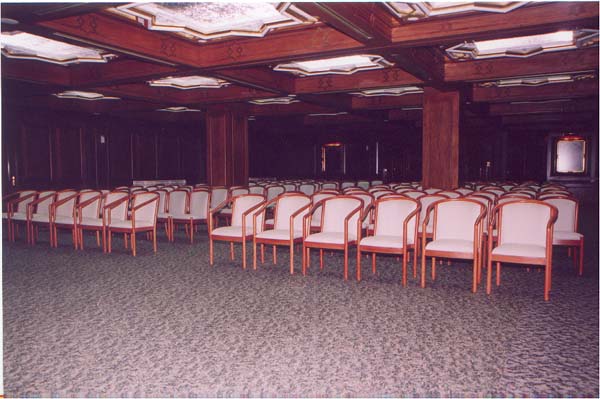 MULTI PURPOSE HALL
This hall can accommodate up to 200 people and it is used for community services related to religious affairs. The community services are: seminars, religious lectures, pre-marriage courses, guidance and counselling. The hall is also provided with an acoustic P.A system used during meetings. Inside the hall, the wall and the ceiling have been decorated beautifully with Narra wood from Philippines, and the carpet from the U.S.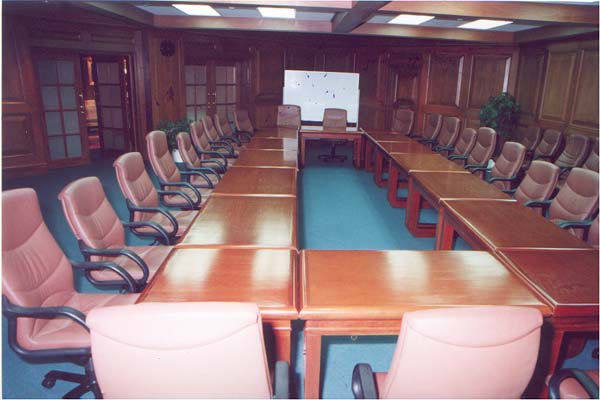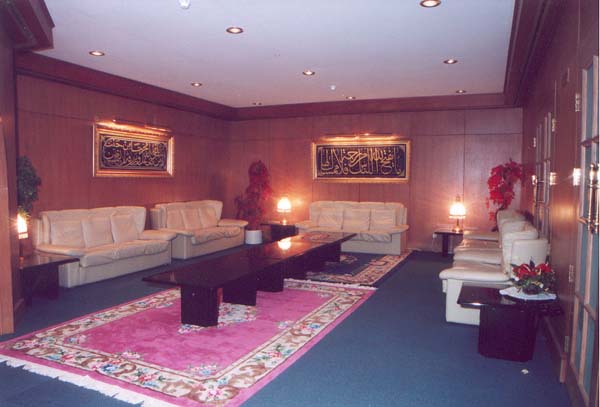 VIP CONFERENCE HALL
This hall can accommodate 30 heads of state. The wall paneling, doors and furniture inside the room are specially designed with Narra wood. There is a waiting room for the VIPs' before proceeding to the conference hall.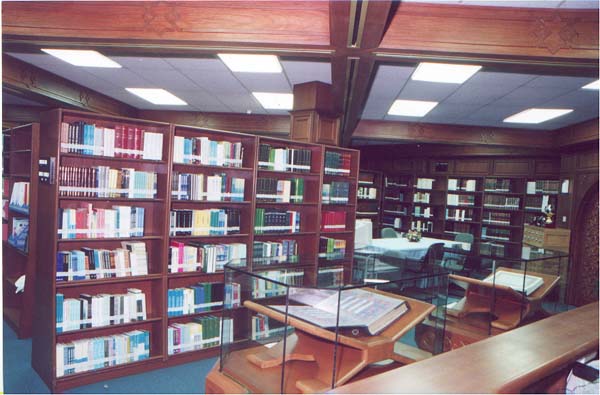 MOSQUE LIBRARY
This library is named after the late Mufti of Brunei, Haji Ismail bin Omar Abdul Aziz. There are 22,000 books and 4,000 manuscripts in this library. The manuscripts have been printed, in four different languages-Malay, Arabic, English and Chinese. This library is used for reference only. Permission may be given for photocopying to those who are interested to any particular topics. This library is open to public during office hours only.
Most of the books in the library are based on general aspects of Islam. Books related to Islam are collected and compiled in one place.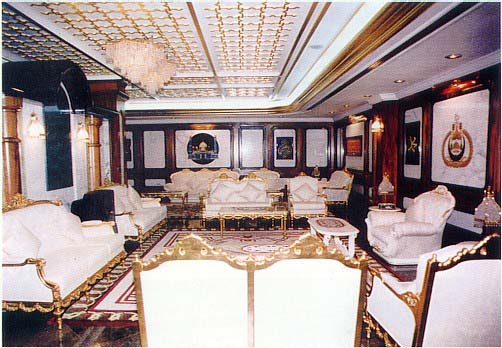 ROYAL DRAWING ROOM
The Royal Drawing Room is the lounge area for His Majesty. His Majesty often uses this room. The room has been tastefully designed and finished with polished granites, marble, and Narra wood. The specially designed ceiling panels are finished with gold leaf. Furniture and carpets of the finest quality has been placed in the Royal Drawing Room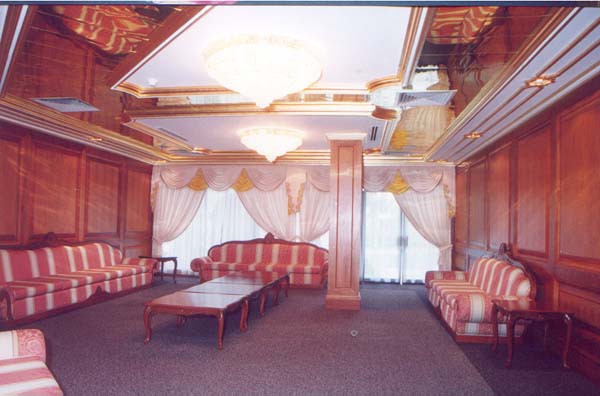 VIP LOUNGE AND DINING AREA
This room is only for the VIPs and other High officials. Inside this room there is a beautiful chandelier made of 24-carat gold. There is a dining area situated next to the lounge room. This room can accommodate at least 30 people. The dining area is located beside the kitchen, equipped with the latest equipment to fulfill any culinary needs.